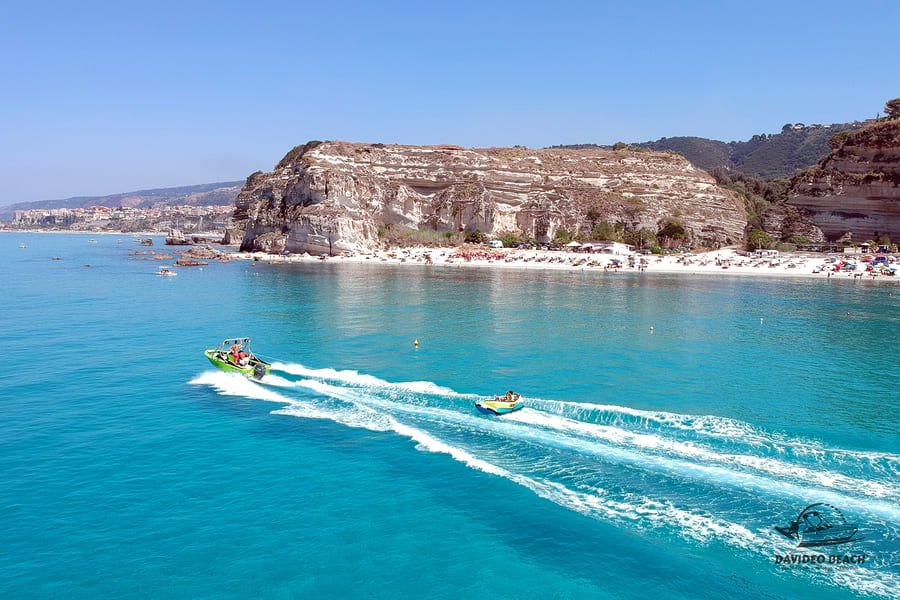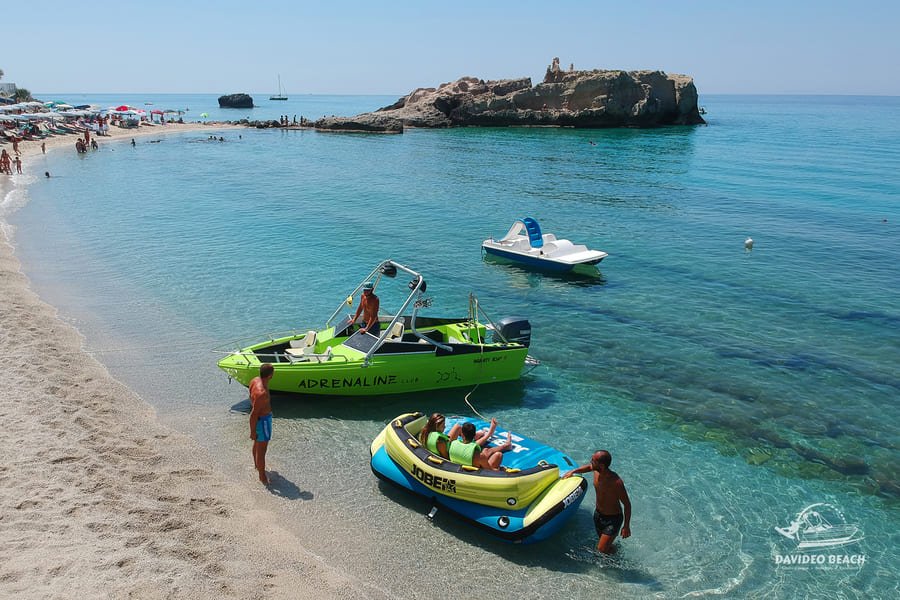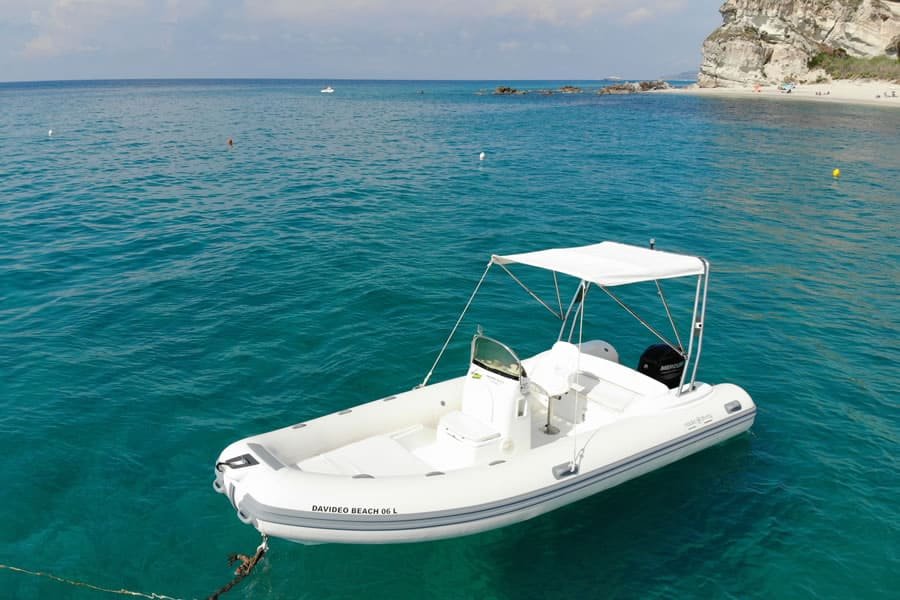 Davideo Beach Baia di Riaci cover
noleggio-davideo-beach-12-1
noleggio-davideo-beach-10-
07 – Marinello Eden 22 03
Boat rental Tropea - Baia di Riaci
Boat and rubber boat rental 40 hp (without a boat license) – Tropea – Baia di Riaci
We are at the central point of the Costa Degli Dei, in the beautiful Baia di Riaci, just a stone's throw from Tropea. From here you can easily move towards Capo Vaticano, Tropea, Zambrone and Sant'Irene where you can admire the beauty of the coast. You will also find untouched places that can only be reached by boat.
DAVIDEO BEACH offers you the opportunity to rent one of the various boats with 5 to 10 seats for half a day or a full day. You can drive these in a simple and autonomous way, even if it is your first time.
Before you set off, our staff will give you a brief introduction to the boat and the rules to be observed at sea, so you can safely get started. All boats are disinfected before each start. You will find the necessary safety equipment on board. We also provide you with a detailed map of the coast so that you can fully enjoy your day on the boat.
✔ Choose the boat that suits you
🟠 Terms of Service
✅ Cancel 15 days in advance for a 100% refund
✅ In the event of adverse sea weather conditions, the rental will be canceled for a 100% refund or postponed to the first available date
✅ what you need to rent a boat:
✔ 18 years old
✔ ID
✔ € 400.00 deposit (cash or credit card)
Where is Davideo Beach located?
We are on the beach of Baia di Riaci, 1 km from Tropea.
Where can I go by rental boat from Baia di Riaci?
You can drive along the Costa degli Dei from Tropea, Capo Vaticano and Zambrone.
Where can I rent a boat in Tropea?
You can find us in Baia di Riaci - Tropea.
Can I drive a boat on the Costa degli Dei without a license?
Of course you can rent boats with up to 40 HP without a boat license at Davideo Beach.
From what age can I rent a boat in Tropea?
You must be at least 18 years old to rent a boat from Davideo Beach.